If you are most of the time depending on long shelf life products, like us, this will be the most easy and delicious pasta without fresh products (well, ok you need onion, but they live forever)! Can you believe it? It maybe doesn't sound tasty, but it is!
First make the pasta! Put some bouillon of your liking in the water. When its boiling, add the pasta (we eat mucho, so for 2 persons and a big baby 300 gram. Most people eat 100 gram per person).
While the pasta is boiling, we make the sauce. Cut the onions in peaces. Put some oil in the pan and bake the onions. When they are getting soft, add the tuna (without too much of the oil in the can). Then the salt, a lot of black pepper, a bit sour (vinegar/lemon juice), cream and (if you have) capers. Don't cook it too long it's ready when everything is hot!
Ingredients for 2 persons:
pasta (100 gram per person or more)
1 bouillon cube
2 tuna can's
2 big onions
salt, black pepper, vinegar
100 ml cream
Capers how much you like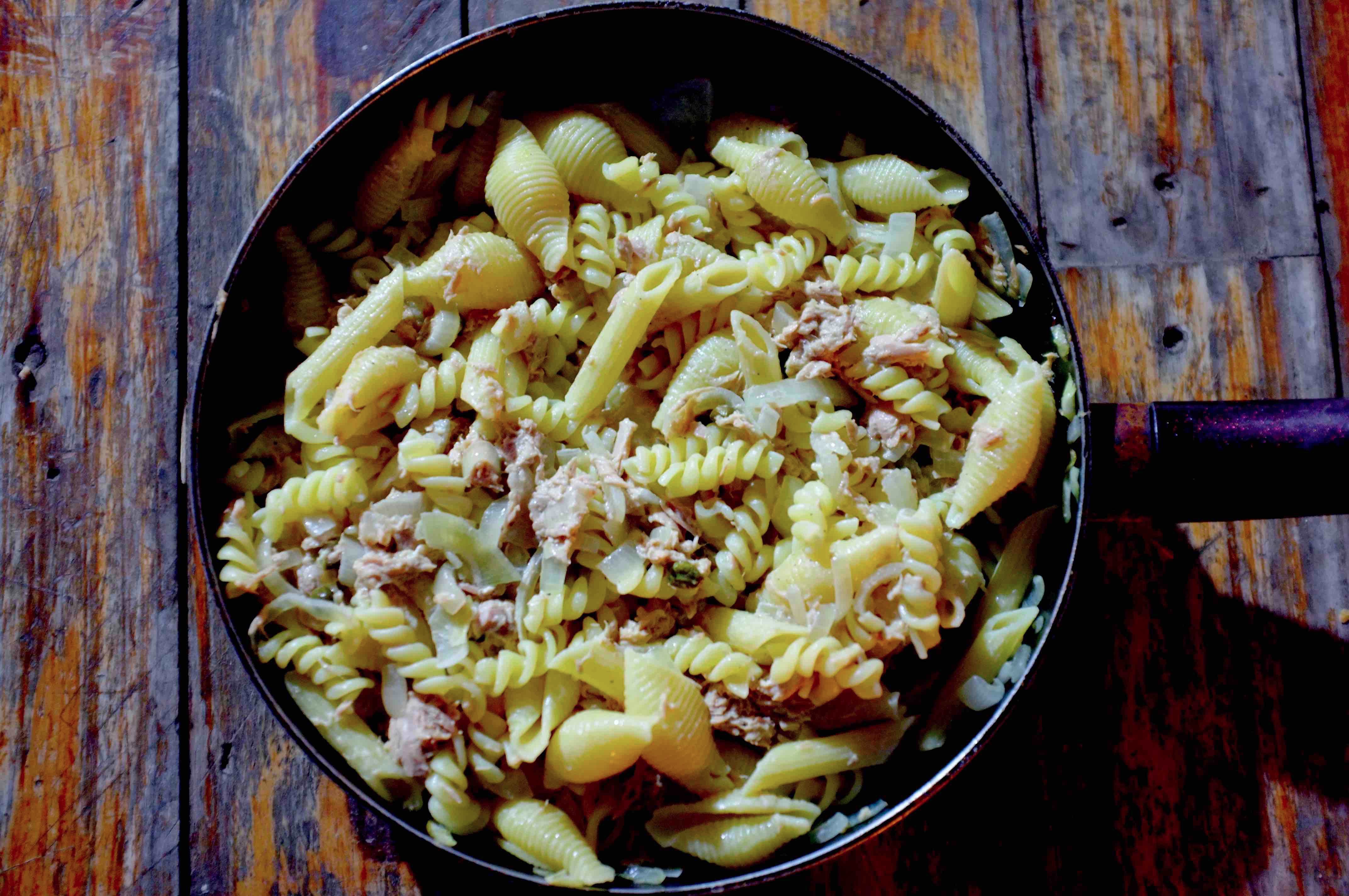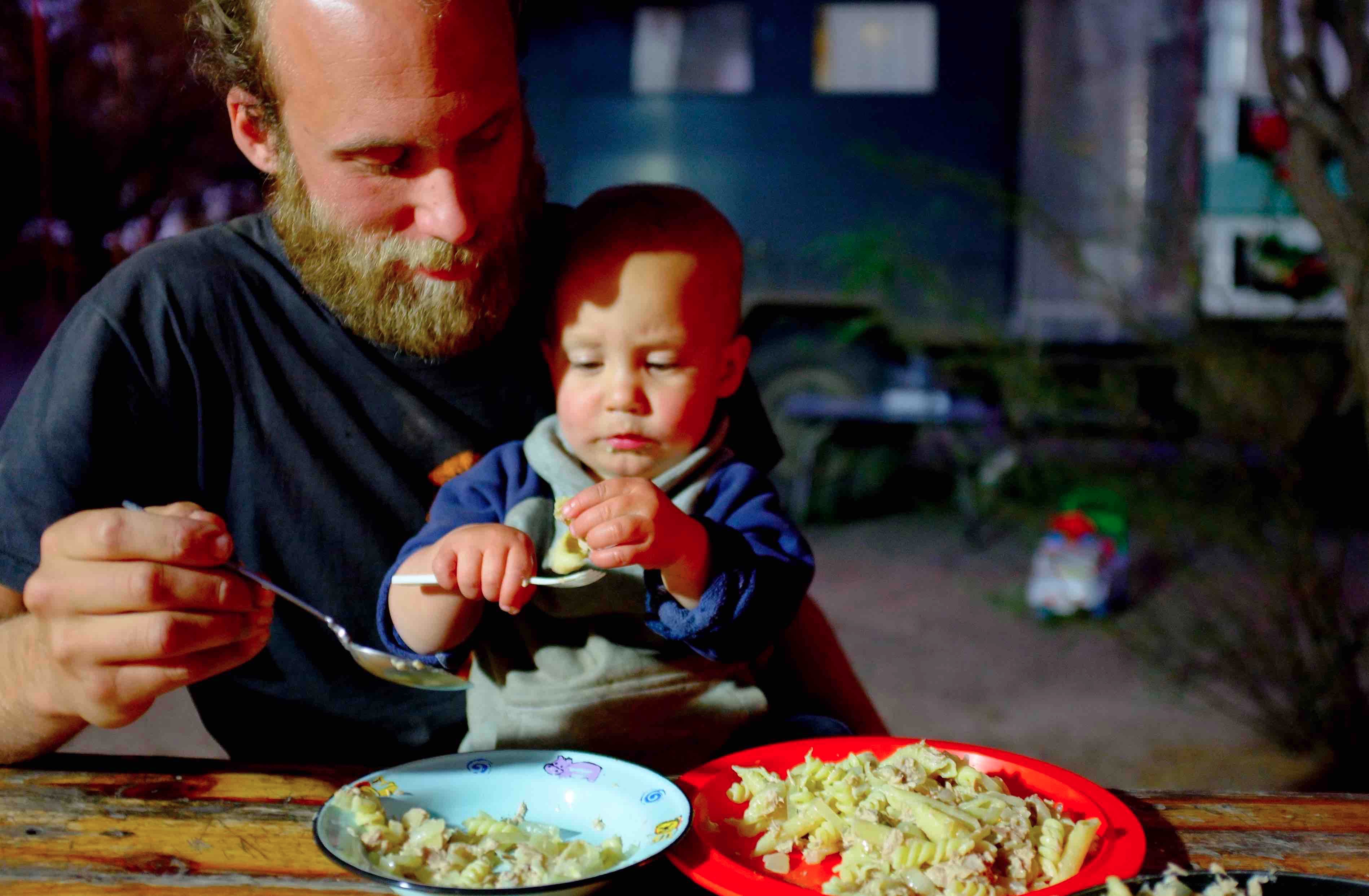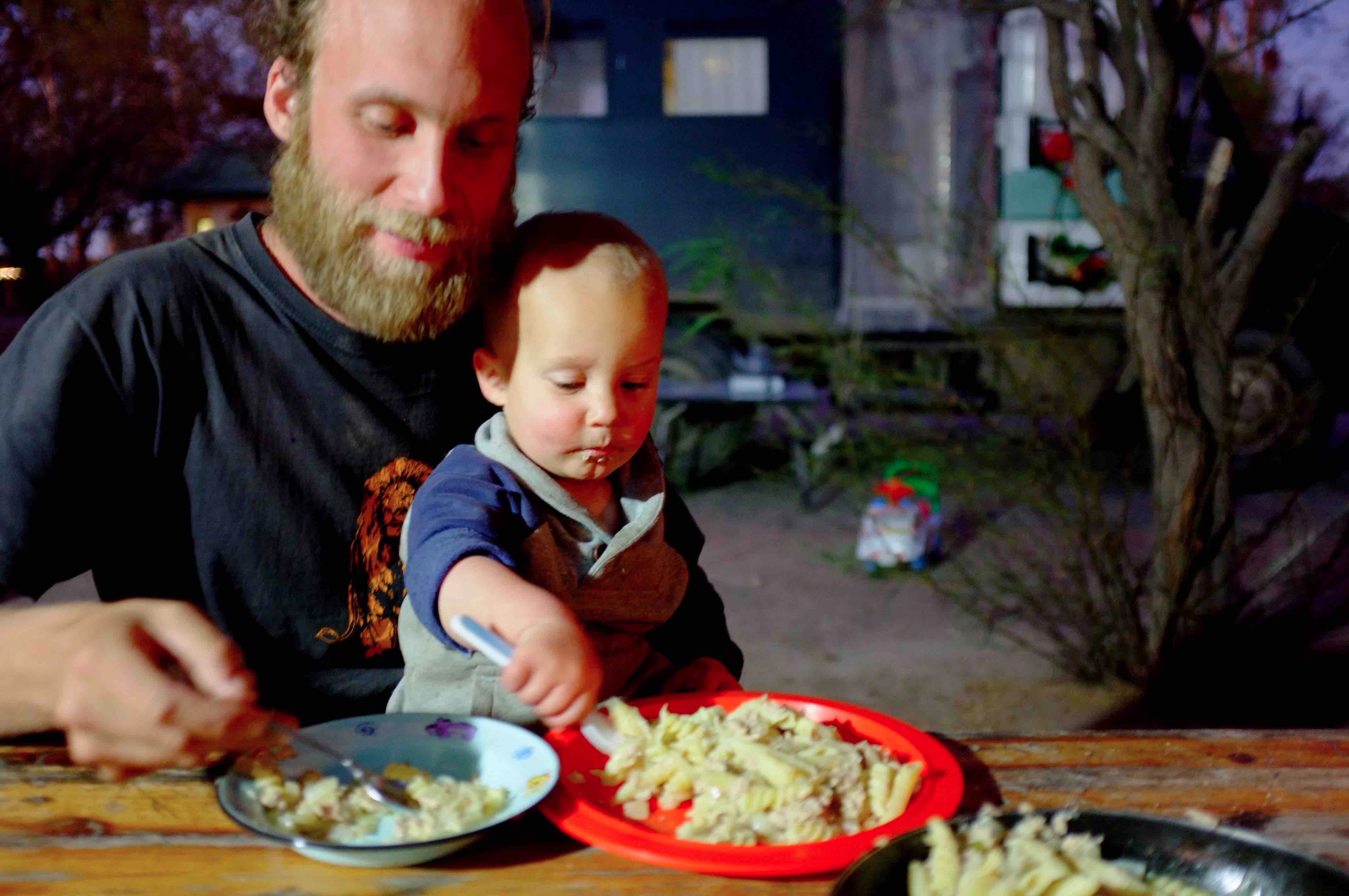 So what do we eat on the road? This is a food blog for people who live on wheels and/or with a tiny kitchen, most of the time dependent on long shelf life products or just a few fresh products. It needs to be easy but tasteful!