Let's try to bring India in your house on wheels with this delicious easy curry recipe! We met Leticia (Leti) on the road in the Sahara and now we're cooking in Buenos Aires. Her secret, sweet potato and ketchup! … what? Ketchup? Leti: "Well if you're traveling off road, without a market close by, you'll get creative". It's a perfect meal for on the road, because you can add every vegetables and beans you have! But storage the curry powder, bouillon, cream and tomato puree (or ketchup)!
So lets start. And this is the most important thing to do, the paste: heat up the oil in a pan, add the chopped onion, garlic, ginger and the curry powder. And if you like something spicy. Bake them until the onions are soft.
Now add the tomato puree (or ketchup), bouillon and all the vegetables. For sure, the sweet potato is perfect in this dish. But also carrot, cauliflower and chickpeas (my favorite combination). Put it on low fire and wait till the vegetables are soft.
Now, on the end, you add the cream. And your meal is finished. An other delicious option is coconut milk. Or when there is no coconut milk (like in South America) add coconut rasp to the cream.
This time, Leti had some shrimps. So luxurious!! We add them on the end, and let them cook 2-3 minutes more.
This dish is delicious with rice, but you can also eat it with bread.
Ingredients for 4 persons:
2 big onions, chopped
3 spoons curry powder (or any other masala)
1×2 cm ginger, chopped
4 garlic cloves
something spicy
200 ml bouillon (chicken)
4 spoons tomato puree or ketchup
2 sweet potatoes
1 cauliflower
3 carrots
1 can chickpeas
long life cream (200 ml)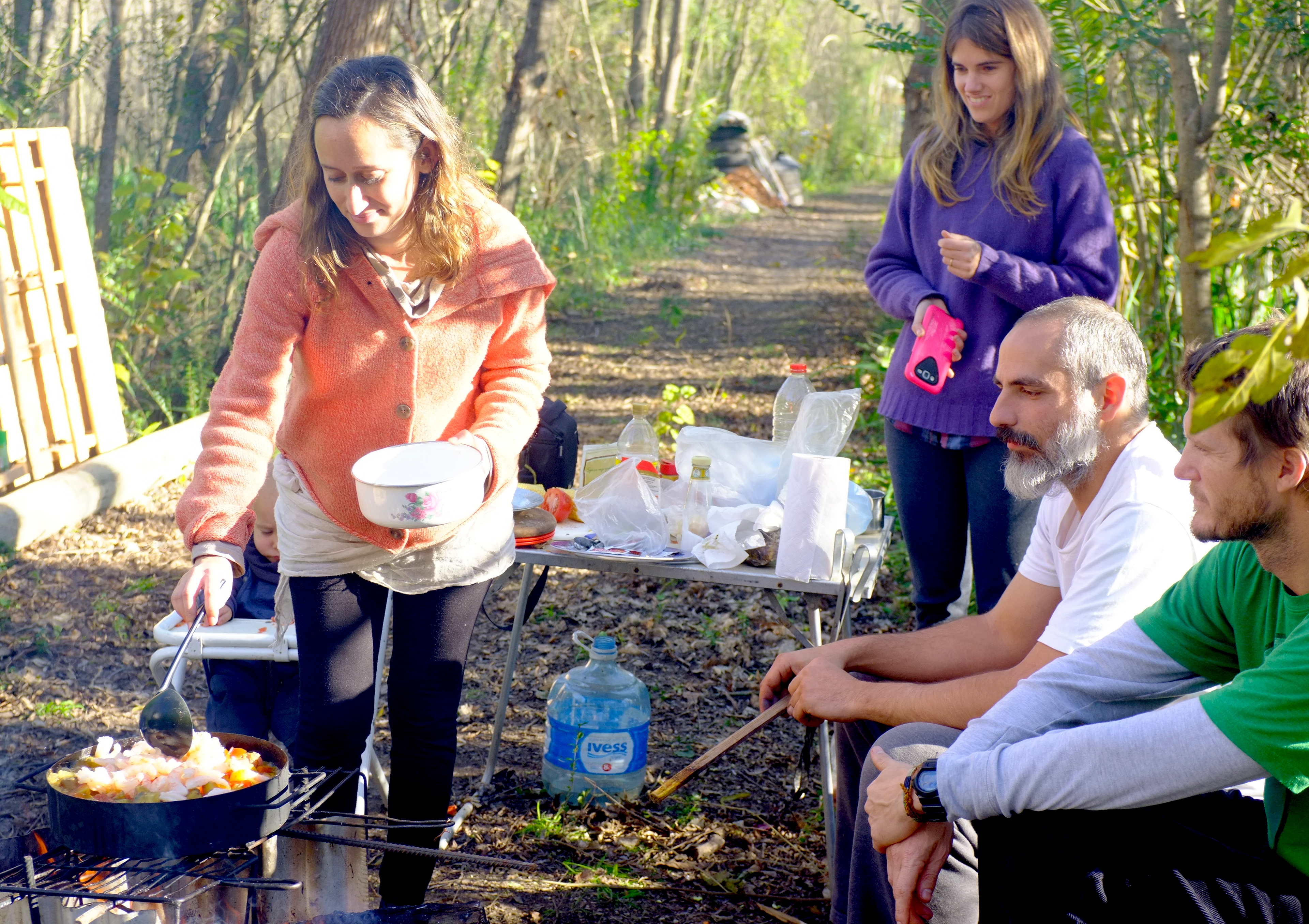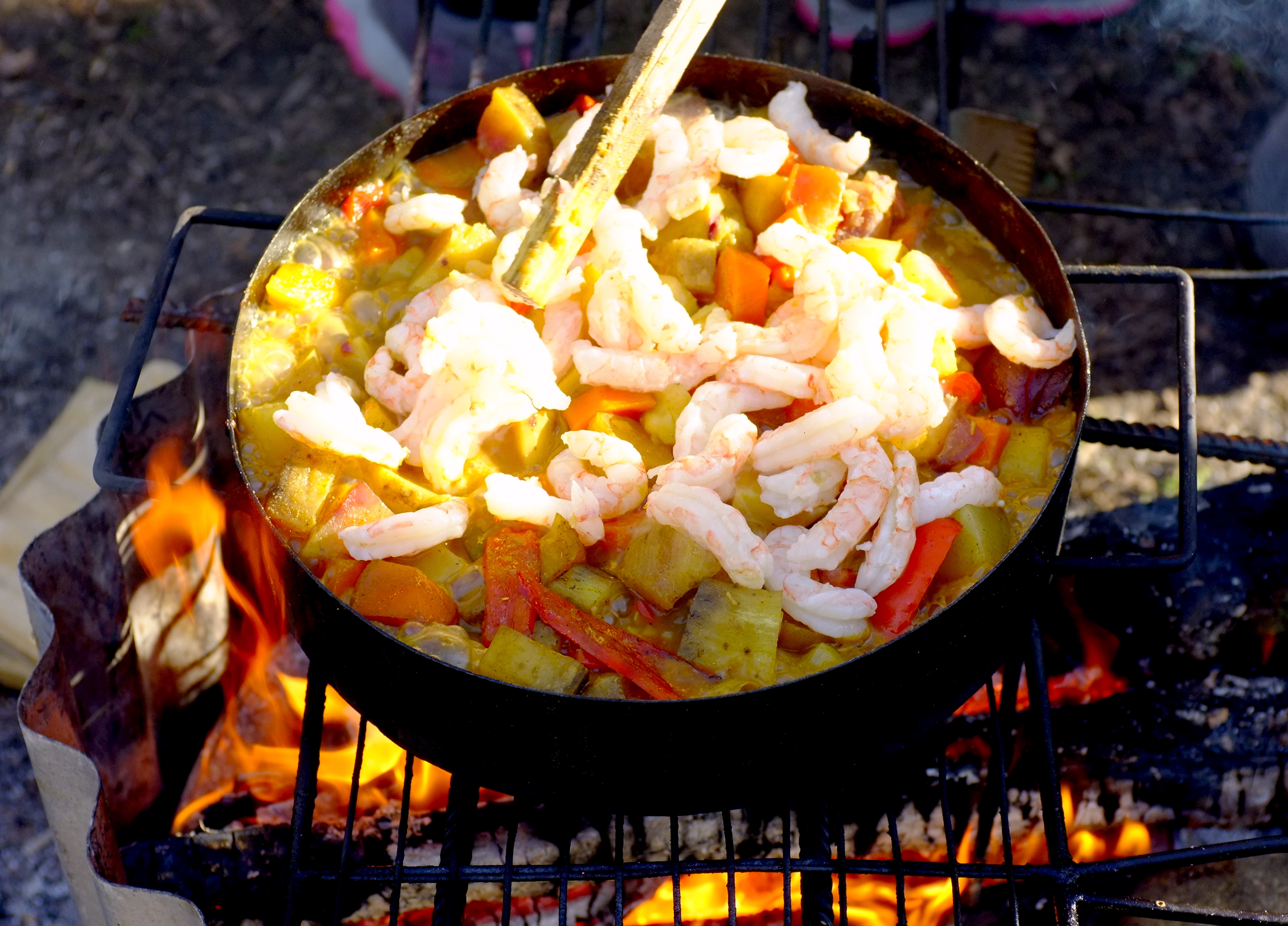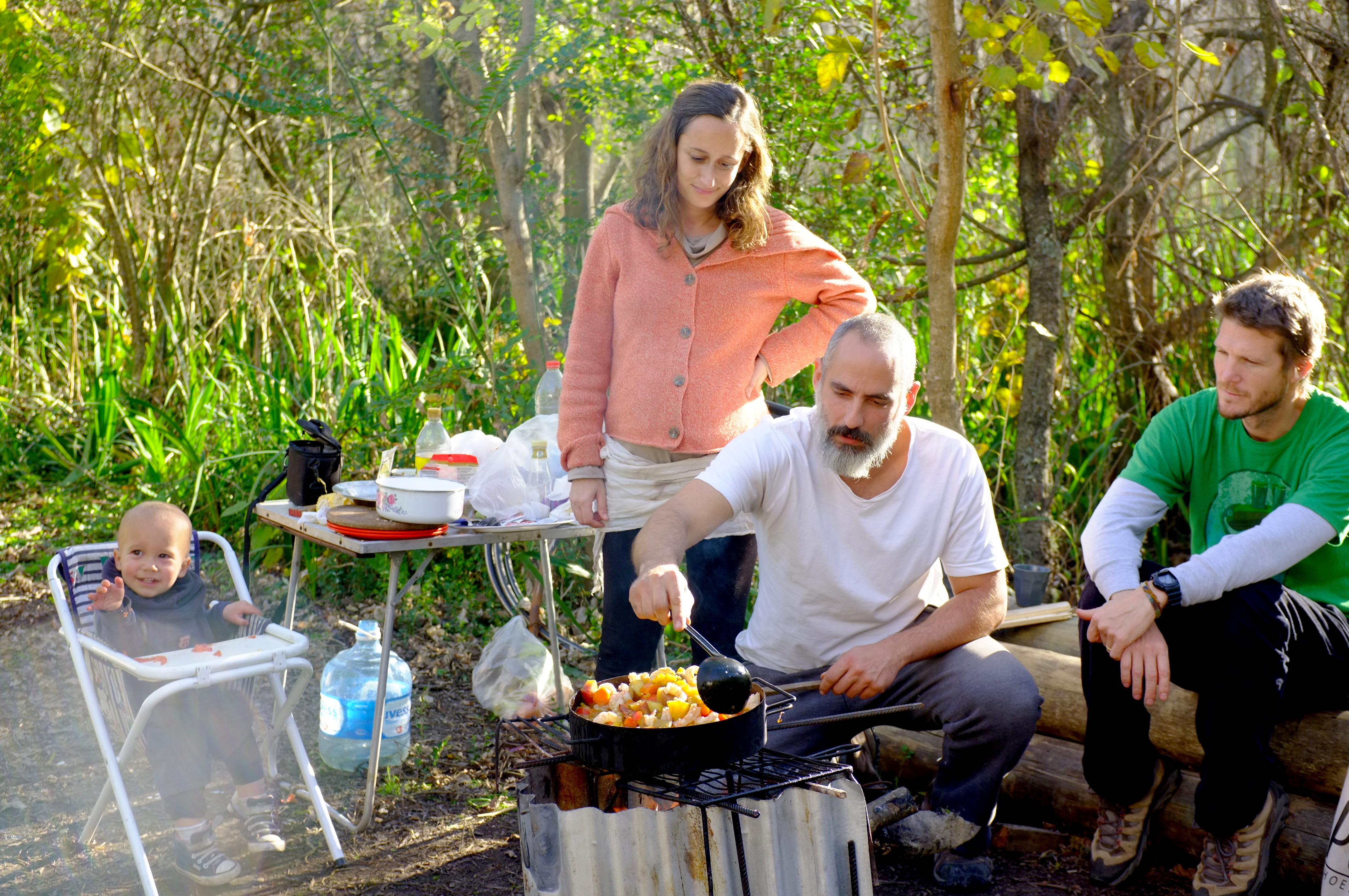 So what do we eat on the road? This is a food blog for people who live on wheels and/or with a tiny kitchen, most of the time dependent on long shelf life products or just a few fresh products. It needs to be easy but tasteful!